Quantum Attitude Movie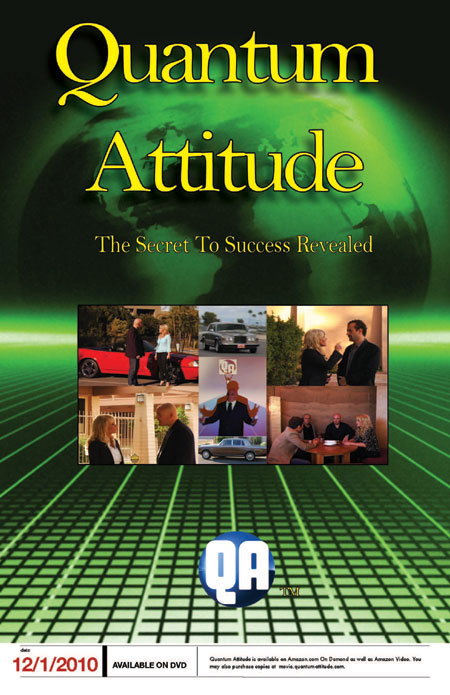 The only secret is that there never was a secret. Some people have trouble with this.
Some things may not be as they seem. What if everything you did was predetermined? What if there really was a secret to controlling your destiny? Would you share this secret? David has found something fantastic and wants to help the world, but when he enlists the help of a smooth talking motivational speaker things take a strange turn. Will he be able to survive the lie of attraction? If you ever attended or are planning to attend a seminar, boot camp or workshop then this is a must see film. See the behind the scene escapades of the seminar world, while learning to use the Quantum Attitude

TM

System! Inspired by the Quantum Attitude

TM

System the film has become an underground favorite. Quantum Attitude

TM

is not another pie in the sky motivational film compilation of motivational speakers trying to woo you into their way of thinking for a price, although it may motivate you in a different way! The film was written and produced in a manner designed to not only entertain you but to teach as well. This innovative way of learning is setting the stage for the format that future educational works will be produced!
Cast and Credits
Lisa Wolfe

Zachariah Moyes

Glenn Blake

Ted Davenport

Brian Alcorn
Directed by: Glenn Blake
Executive Producer: Hye Jwa O'Neal
Release Date: 12/01/2010
Quantum Attitude Trailer
Watch the full movie online!
$4.99

View all Quantum Attitude Products Here
Visit The Quantum Attitude Training Center
Quantum Attitude Success Training